Relais Sekundärluftpumpe K6304a
BMW /M3 E92

Coupe Europa

S65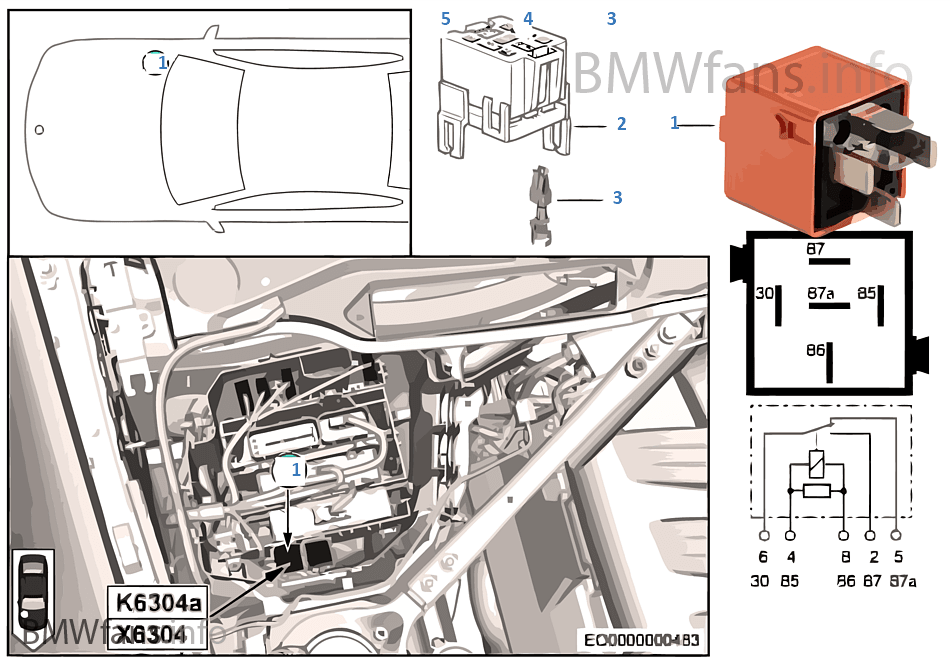 Nachtrag
Die gezeigte Karosserievariante in der Grafik dient Nur als Beispiel und kann daher vom Original abweichen.
#
Beschreibung
Teilenummer
Nachtrag
Datum

Menge

Gewicht
Preis

EUR

Relais Wechsler lachsrot

1

1
Relaissockel schwarz weiss

2

1
Doppelflachfederkontakt

3

X

3

X
The contents of the BMW parts & accessories catalog provided for acquaintance purposes only.
Part numbers, descriptions, prices and applicability information have been obtained from public sources on the Internet. We are not responsible for any data inconsistency and possible inconvenience caused. Contact your local parts supplier to get precise information about parts.